Maui Cruisers Car Rental FAQ
Frequently Asked Questions (FAQ)
Maui Cruisers FAQ
Here's our most frequently asked Cheap Maui Car Rental questions
We offer the following advice when you get behind the wheel of a car here: Don't speed , don't tailgate and most of all don't blow your horn (unless it is a dire emergency). There are very few places on earth more precious to visit than here. So try to slow down and enjoy the relaxed pace of the tropics. After all isn't that one of the reasons you came here?
"Don't tailgate" is as much about respecting the person in front of you, as it is about your own self respect. If you are tailgating the person in front of you, you are creating animosity in that person which could very well come back to you in a negative way. It sounds crazy but people who live here are sensitive to and believe in these types of philosophies. So while you are here on this beautiful island, remember to relax, enjoy the ride and feel the Maui aloha!.
Drive with aloha & don't get into situations where you need to use your horn! Its about slowing down with respect and having aloha for other drivers on the road, as well as peace and quiet on an already crowded island. Alot of times we blow our horn because we are impatient to get "there" but remember right now you are ! And where you wanna go will be there, so roll with the flow and drive with aloha ~ relax and enjoy the ride !!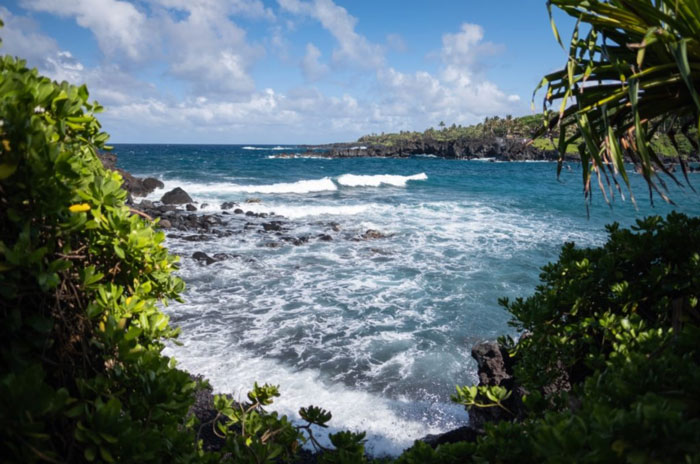 Gregory Cardello
2022-07-06
Renting a car from Paul at Maui Cruisers was one of the best decisions we made on our Maui trip. Pickup and drop-off at the airport was easy and flawless. Yes, the cars are a little older than what you will find at the national car rental places, but the car was spotlessly clean and in perfect condition with ice cold a/c. And this is why we paid far less than HALF of what we were quoted at the other rental car places. The Toyota Camry we rented was everything we needed to get around the island comfortably and reliably. I will only use Maui Cruisers on future Maui trips and I can't recommend them highly enough!
So grateful to have an affordable option to overpriced car rental companies! The Toyota ran well and the AC worked. Paul was very helpful and friendly!
Great customer service, great van and great prices! Also convenient pick up and drop off service. We will definitely use Maui cruisers again and will recommend to all!
Jerica Rosario
2022-06-14
BEST DECISION, hands down! I only leave reviews when things are really, really bad or really, really good. And going with Paul was GREAT! I read through a lot of reviews, and the reviews for maui cruisers had the same theme and after the trip, everything I read was true! The process is SEAMLESS. I didnt have any mix ups, I didnt have to stand in a customer service line or be on hold. All i did was fill out my info on the site and got an email from Paul pretty quickly. Once I provided the info, he called me and the entire conversation was effortless and we talked like we already knew each other. Easy pick up/drop off. The car was not the fanciest but was RELIABLE which was my biggest priority. Plus you can't go wrong with Toyota! Even after pick up, I was able to check in with Paul and asked about recommendations and he was super kind and gave me info about snorkeling/road to hana. Great guy! I cant wait to go back and will definitely book with Paul again! Paul - thank you again for everything! See ya next time!
Trenton Reisinger
2022-06-14
Paul at Maui Cruisers was really nice and easy to deal with. He was very detailed on how to find the rental car and what to do when we dropped it off! The car we got was an older but absolutely perfect little Toyota corolla that was great on gas and has ice cold AC. We will definitely be calling maui cruisers next year! Thanks again Paul. Mahalo, Trenton
This was the easiest car rental experience we've ever had. Nice clean Toyota Camry. The car was ready and waiting for us when we got to the airport. No catching a shuttle or waiting in line! It was in the lot outside of baggage claim. Paul is a great guy who provides excellent customer service and I will be recommending him to all my friends who visit Maui. I will only rent from him in the future.
From the moment I first talked to Paul on the phone, I knew that we were speaking the same language: honesty, humor and a passion for Toyotas, which are without question the world's most reliable cars! There are four main reasons why this is THE place to rent from (and why we'll rent from him again on our return trips): 1. Price. Its no secret that the "national" rental car companies sold and shipped a ton of cars off the island during Covid, and with the resulting rental car shortage, prices are through the roof. I did a comparison, and our car from Maui Cruisers was about 1/3 the price of renting a subcompact from Enterprise. That means more money in your pocket to spend on other things. Let me put it this way, for the same price as getting an Enterprise rental, my wife and I got the car, a couples massage, and dinner at Merriman's, with money left over to put towards a Molokini snorkeling tour. How can you beat that? 2. Convenience. While everyone else waits for a shuttle to take them to "rental car hell" where they'll wait in more lines, we walked straight out to the parking lot and had left the airport in under 5 minutes. Dropping off the car was equally easy. Unless you're someone that enjoys standing in lines, this is a huge benefit! 3. Local Vibe. Paul's cars may have some scrapes or dings... maybe even a touch of rust, but they definitely blend in with the island traffic. I threw a shell necklace up on the rear-view for a little added "aloha" and off we went! Driving on Maui, it's immediately clear who the tourists are, especially all the brand new Wranglers and convertible Mustangs. In our 2004 Camry, I didn't feel like I was being judged by the locals, which is really nice if you're a surfer like me or are planning to go to the less touristy spots. I can't understate the benefit of cruising around incognito. 4. Reliability. Renting out nothing but old Toyotas is a smart business move, because they basically NEVER break. We drove our Camry around the entire island, literally, and it never missed a beat, while giving us very good gas mileage. Yes... we took it "counterclockwise" to Hana (starting from Kula), chuckling at the folks in Jeeps. Also drove clockwise along the northern side from Lahaina to Kahului which gets extremely narrow. We just made sure to use our low gears ("2" and "L") on any steep or super twisty sections and had no issues. I believe most of Paul's cars now have a full size spare tire, which is comforting should you ever get a flat. Bottom line, renting from Maui Cruisers was a win-win all the way around and in a way, it even made our trip more fun! Looking forward to next time. Side note: I had a good laugh pulling up to the valet guy at Merriman's and telling him "Careful, don't scratch it!" LOL
At a time when rental cars cost a fortune, Paul at Maui Cruisers set us up with a Toyota Corolla at a phenomenal price - we'll definitely use them again.
michael beckmann
2022-05-28
This is Gayle posting! Thank you Paul, for making our car rental feel like we were borrowing it from a friend. We rented an older Camry for 9 days for a fantastic price. The car ran great, was super good on gas mileage, had a constantly cold air-conditioner and didn't look as old as it was! It really was a great experience. The price was half of what the bigger companies charge but 1 1/2 times the service. Mahalo Paul. You will definitely be our first call next time we head your way! Aloha! Michael and Gayle from St. Louis!