Maui Cruisers Cheap Car Rental Service
Weekly, Monthly & Long Term Car Rentals
Cheapest Local Used Car Rentals in Maui
Affordable, Reliable & Easy Maui Car Rentals
The best cheap car rental service in Maui.
Cheap & Easy Car Rentals at Maui OGG Airport
Experience hassle-free Cheap Maui Used Car Rentals with no deposits and no lines at Maui's Kahului Airport (OGG). We are hands down the Best Cheap Maui Used Car Rentals on island. Our fleet of well-maintained Toyota vehicles is waiting for you, ready to make your Maui cruising easy and enjoyable. Each car is equipped with ice-cold air conditioning, and we offer roadside support to ensure a stress-free rental experience.
Maui's Best Cheap Local Used Car Rental Service
Visit our Reviews & Testimonials page to read the overflowing Maui Car Rental Reviews from our satisfied customers. You can also take a look at our Google 5-star Reviews for Cheap Car Rentals Maui to see why we've been successful for over two decades. Our reliable fleet of Toyota vehicles is meticulously maintained, ensuring each car is equipped with ice-cold air conditioning, plenty of trunk space, and ready for safe Maui cruising.
In addition to our impressive affordable Maui Local Used Rent a Car Fleet, we also offer Roadside Service, an island-wide price matching guarantee, and the convenience of being located right by the Kahului Airport (OGG). This allows us to deliver and pick up your Cheap Maui Car Rental directly where you land, right by the bag area, eliminating long hikes, hot crowded lines, and last-minute upsells that often accompany bigger car rental company confusion & hassles. Instead, we offer an easy stress-free experience, getting you straight into your comfortable, air-conditioned car.
Maui Cruisers offers you our entire local used car fleet at discounted prices that beat the bigger companies and exceed the quality of smaller 'local cars' or 'rent a wreck' companies. This is just one of many reasons why renting a car with us has become a longtime favorite for the best cheap used car rentals on Maui. Our customers appreciate our affordability, friendliness, reliability, and ease of service, resulting in positive feedback from our customers. Many of our satisfied rental car customers returning year after year and constantly leaving excellent reviews and testimonials about MauiCruisers car rental service.
 Easily Rent a Cheap Car in Maui !
Maui's Best Cheap Local Used Car Rental Service at OGG Airport Maui Hawaii
Looking for a cheap Maui car rental service that offers convenience and excellent customer service?
Want to get your Cheap Local Used Maui Car Rental at Maui's Kahului OGG Airport ?
Wondering who has the best reviews for cheap Maui Car rentals ?
Look no further than Maui Cruisers! With over 25 years of experience in the industry, Maui Cruisers is the go-to choice for affordable and reliable car rentals in Maui. When you rent a car in Maui with Maui Cruisers, you get the best Maui car rentals price matching and affordable Maui car rentals that are competitive across the entire island of Maui.
At Maui Cruisers, we understand that convenience is key. That's why we offer a unique service that allows you to pick up your rental car at the airport right after you land. With Maui Cruisers Cheap Car Rental Service the easy & unique way we make your rental car available from the time you get your baggage, load your vacation gear in the rentals trunk and drive away, usually takes less than 15 minutes! Because at Maui Cruisers we feel you should spend your vacation time on your vacation, not standing in line to pay hidden fee's and catch shuttles to wait for car assignments (and other hassles) to pick up expensive big boy rental cars in the crowded airport car rental areas.
Bypass Hot Crowded Bigger Car Rental Areas
We pride ourselves on offering the best prices for car rentals in Maui. We even offer price matching to ensure that you get the most affordable rates. Plus, with our policy of no deposits and only charging your credit card the day you arrive, you can rest easy knowing that you won't be hit with unexpected fees.
Our fleet of well-maintained vehicles includes plenty of trunk space and comes with roadside support for your peace of mind. And with locations all over the island, including Lahaina, Kihei, Paia, Haiku, Makawao, and Kula, we make it easy for you to find a car rental that's convenient for your needs.
But don't just take our word for it! Maui Cruisers has received rave reviews for our friendly Aloha service and affordable prices. So be sure to check out our reviews & testimonials they tell quite the story! We truly are the best Maui discount car rentals and we have the cheap Maui car rental reviews to prove it ! We've been renting cars on Maui since 1997 because we have a great Aloha support system and our goal is to keep you in a good car, with ice cold AC, for a good price, so you can cruise Maui with no worries!
So, if you're looking for the best cheap Maui car rental service, look no further than Maui Cruisers. Book your rental car today and start exploring all that Maui has to offer!
"We keep you cruising Maui"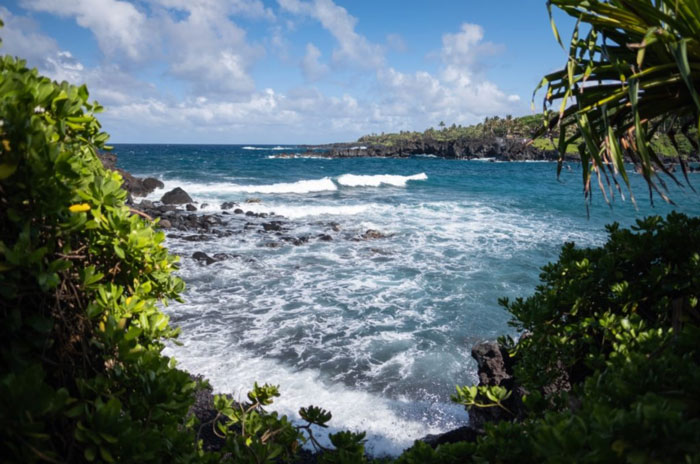 Maui OOG Airport's Cheapest Used Car Rentals
Your Cheap Maui Car Rental Ready To Load Up & Roll Out !
Cheapest Rent A Car in Maui